€

18.00
CD Digipak + T Shirt - Bundle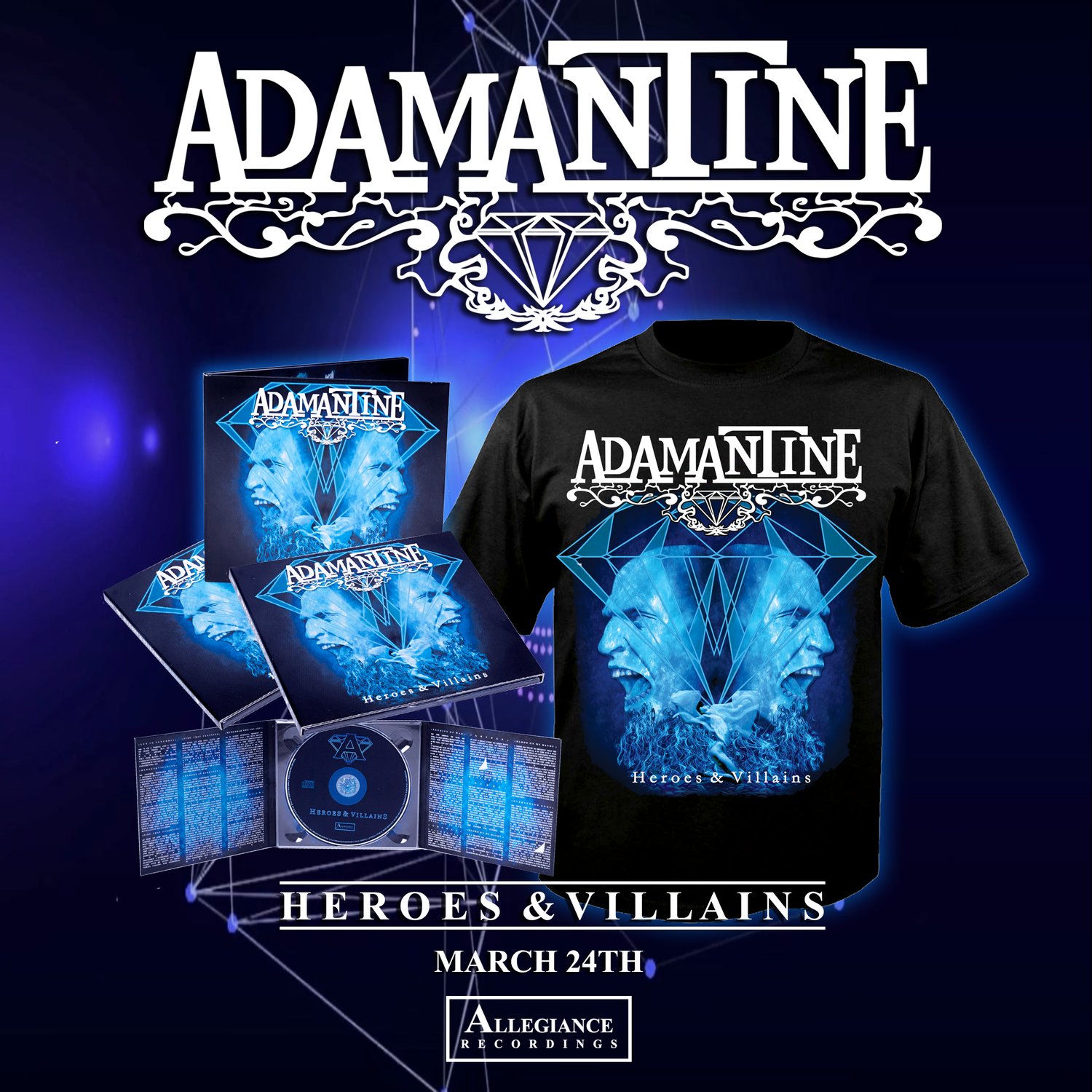 Heroes & Villains CD/Digipak
T Shirt - Cover Artwork printed on front.
Gildan Heavycotton
Worldwide shipping available.
The sophomore Album by Melodic Thrash metallers ADAMANTINE
A must have release for fans of Metallica, At The Gates, Machine Head and Trivium.
Produced and Mixed by frontman André Bettencourt, the new album by metallers ADAMANTINE, perpetuate their unique brand of Melodic Thrash Metal. This time, the band adds some straightforward Heavy Rock vibes to the mix, stronger Vocal lines and even more Guitar shredding. But the everlasting battle between heaviness and melody remains the same and the result is a well-crafted album with fast riffs, heavy sounding songs and melodic choruses. An emotional record about inner struggle, duality of human emotions, perseverance and resilience.
A sweet balance between Thrash and Melodic Death.
Release Date : 24th March 2017
Label: Allegiance Recordings
Genre: Thrash/ Melodic Death Metal
CD Tracklist
01. Lux in Tenebris
02. Heroes & Villains
03. Fire that Cleanses
04. Reborn in Darkness
05. Remember Who You Are
06. Spellbound
07. Elegies Of War
08. Grudge
09. Hydra
10. Blood On My Hands
11. Everything Ends
Total Length: 48:36